The Joyful Club: Mindfulness Association Membership Weekend
at Samye Ling 6-8 July 2018 and Membership Retreat 6-11 July 2018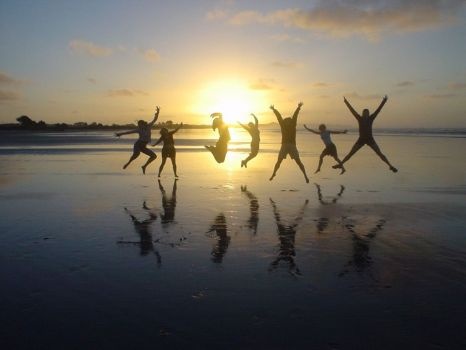 At our Compassion in Action Membership weekend in 2016 at Samye Ling, Lama Yeshe Rinpoche invited us to join his joyful club. Inspired by this, we are running our 2018 Membership weekend on 6 to 8 July 2018 on this theme. For those members who are looking for a 5 day retreat in 2018, we are providing this by adding three retreat days after the Membership weekend.
This a great opportunity for us all to come together again in joy and celebration, not least because we are part of a community committed to cultivating compassion for all (including ourselves)!
Over the weekend we will explore practices to cultivate joy. We will cultivate our ability to appreciate and be grateful for all the good things in our life and our strengths, rather than focussing on all the problems and the things that are wrong with us. Joy brings with it the energy to get things done that need to be done and the energy to fuel compassion for ourselves, those around us and the wider world.
Oh and don't forget the laughter lines, so much more flattering than the frown lines!
The hope is that cultivating joy will enable us all to be a lot happier. We have many wonderful people and opportunities in our lives and the more we appreciate them, the happier we will get.
For those who wish to stay on for the retreat days, we will extend these themes and teachings into these three days. There will be one teaching session on each of the retreat day mornings, with the reminder of the day in guided and silent practice with sharing, enquiry and discussion in the evening. We will have periods of silence each day in the mornings until after lunch.
Lama Yeshe Rinpoche will be with us on the weekend to take questions on this topic and to share his expertise and experience of living a joyful life. Jane, Heather, Choden, Kristine and Fay will also be there to lead sessions of teaching and practice over the weekend and retreat.
The weekend and retreat are great for those who have done our Level 1 and Level 2 training to consolidate and gain confidence in their ongoing Mindfulness practice. It is also a great way for Mindfulness teacher members to meet their CPD retreat requirements in a cost effective way. For those who have completed our Level 3 training, we recommend our Level 4 retreat: click here 
Weekend Fee: £100 – begins 7pm Friday evening and ends Sunday at 3pm (members only) – to book your course place, please email info@mindfulnessassociation.net
Retreat Fee: £200 – begins 7pm Friday evening and ends Wednesday at 3pm (members only) – to book your course place, please email info@mindfulnessassociation.net
Not a member? To see details of membership: click here.
We have an introductory offer of £10 for the first 6 months of membership.
Please book your accommodation separately at Samye Ling: click here