grace
gives me a day
too beautiful
I had thought
to stay indoors
& yet
washing my dishes
straightening
my shelves
finally
throwing out
the wilted
onions
shrunken garlic
cloves
I discover
I am happy
to be inside
looking out.
This, I think,
is wealth.
Just this choosing
of how
a beautiful day
is spent.
by Alice Walker
I forgot about this sweet poem by Alice Walker – wonderful writer, poet and social activist – and was delighted to come across it again. It richly illustrates to me the potential treasures that can be found through beginner's mind, paying attention to what's actually here and being awake to the goodness that's present. And it's not that she's talking about extraordinary things: washing dishes and throwing out old veg – and then that evocative phrase 'straightening my shelves'… and yet it leads to a recognising of grace and wealth.
I remember how I used to look down on contentment as something bland and almost pitiable compared to the bliss, excitement and meaningful drama I was looking for in my life (and as I'm writing this down I can almost hear my grandmother lamenting the 'arrogance of youth', making me chuckle). And yet it's precisely this kind of appreciation or gratitude for what's already here that Joanna Macy calls 'subversive' to our industrial growth society with its consumerist focus: it reveals the unnecessariness of much of what's advertised to us as something essential to our life, whether it's a new handbag or a holiday abroad "because you deserve it" or the latest smartphone which can do even more than the last. What decisions do I make from that place of deep contentment? How might I meet myself and others, and what now is important?
It's easy for me to connect with this after an exciting and uplifting meeting-gathering with colleagues across different training organisations in the UK, staying with dearest friends on my way home and getting the sweetest kisses from their toddler. But how to remember it when my focus contracts in the busyness of my day-to-day life… that's the practice. The freedom to choose, and the ever present possibility to stop and take in the good. True wealth, indeed!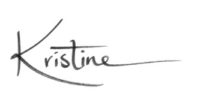 Photo by Scott Umstattd on Unsplash