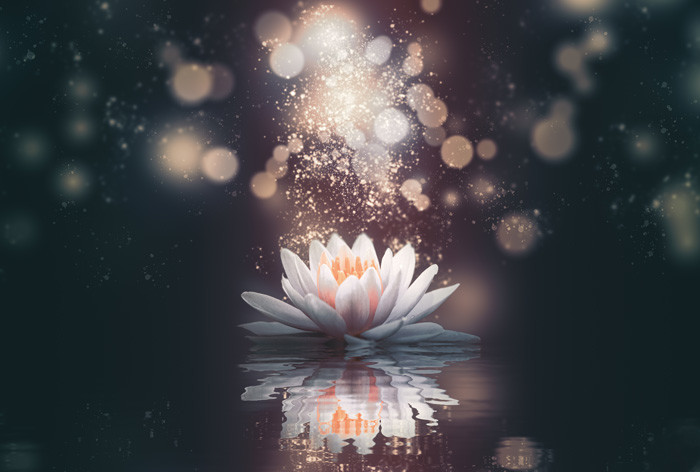 INTEGRATING WISDOM AND COMPASSION
Online Practice Day
INTEGRATING WISDOM AND COMPASSION
An Experiential Approach
Choden & Fay Adams
Saturday, 8th August 2020 from 10am – 4pm
This retreat day follows on from the last retreat day entitled, Stepping into your Compassionate Power. Even if you did not attend the last one you are welcome to attend this one.
We will continue to work with the theme of relative and ultimate truth. The former refers to the reality of our known experience (our normal lives) and the latter to a deeper reality of mind that lies obscured like a buried jewel within us. This distinction lies at the heart of Mahayana Buddhism and the key point is to integrate these two realities. On the last retreat day we used the term 'sideshow' to refer to the relative and 'main show' to refer to the ultimate.
Through learning to have our feet in both of these realities, life comes alive and we learn to love and respect the detail of the sideshow, whilst staying connected to a deeper truth and mystery of being that holds our life and everything we do – the main show. We learn to have compassion and gratitude for the sideshow whilst abiding in the wisdom of the main show.
On the retreat day we will learn to integrate this compassion and wisdom in two ways. The first is through a mindfulness-oriented approach based on the practice of resting. The second is through a visualisation approach using the Tibetan Buddhist practice of Chenrezi (the bodhisattva of compassion) as a source of inspiration. We will learn how to cultivate the wisdom and compassion elements separately and then bring them together. Clearly, this is a profound level of practice and so we will just be opening a door to it, and then you can work on bringing it to fruition in the rest of your life!
We will also chant the mantra of Chenrezig – om mani pemay hung – as a way of expressing this wisdom and compassion. When we chant the mantra, we will imagine radiating the energy of compassion to all those many people in the world who are suffering during this time of the coronavirus pandemic.